You deserve a collections management software that makes your job easier. Odyssey's suite of features were all designed with the user in mind.
Guaranteed Security
Bank level encryption ensures your assets and data are safe and sound — stored in multiple data centers to ensure redundancy.
Access from Anywhere
Cloud-based software provides access from anywhere, anytime on any device with an internet connection.
Cloud Storage
Odyssey utilizes AWS, so you get all the guarantees and security that Amazon provides. All Odyssey licenses come with a storage cap. Additional storage is available.
LEARN MORE
Setup & Migration
Personalized migration, account setup and digital preservation packages help users maximize all available features.
LEARN MORE
Bulk Imports & Updates
Use Google Sheets to easily and quickly import new acquisitions with multiple items, update multiple items at once, etc.
Import Error Corrections
Helps to resolve errors, such as typos, upon import to prevent larger association issues in the future. It's a real win.

Controlled Vocab Lists
Support of any metadata standard from MODS to METS as well as your own custom schemas.
Integrated Digital Museum
Create a digital museum from your account using intuitive backend editing and customization capabilities.
Standard Exhibit Builder
Develop curated stories that link directly to the primary resources to build a larger story.
Templates
Ability to quickly build and grow your account using industry standard templates or customize any elements to fit your needs.
Searches
Conduct basic searches or customize to meet your organization's specific needs.
Reports
Develop basic reports to share with stakeholders or customize to meet your organization's specific needs.
IIIF Functionality
Everything needed to guarantee your collections meet the International Image Interoperability Framework.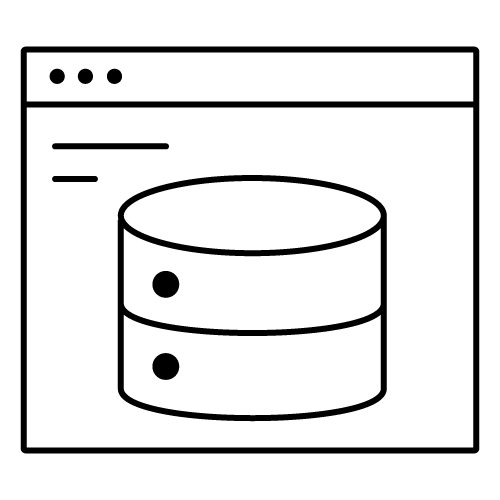 Image Caching Mgmt.
Ensure faster load time of images within the collections management software and on the digital museum.
Accessions Module
Capable of recording all accessions data and donor information as well as integrating all documentation.
Donor Management
Capable of recording all accessions data and donor information as well as integrating all documentation.
Timeline Exhibit Builder
Create dynamic timeline experiences with custom thematic filters to expand or narrow information shown based on interests.
User Roles/Permissions
Ability to restrict and grant account access based on the users' responsibilities.
Transcripts (Auto-OCR)
Automatically identifies and records any typed text to provide full-text searchability.
API/SDK
Provide access for 3rd-party designers and software developers to create a bespoke digital museum experience.
HotSpot Exhibit Builder
Share additional information when users click on specific areas of an item.

Publication Presentation
Explore documents through linked metadata tags or search specific names and phrases.
Enhanced Exhibit Builder
Create additional, custom curated experiences to showcase relevant items in your collections and lead to new discovery journeys.
Consortia
Connect multiple digital museums to primary site. Useful for headquarters with chapters or organizations with multiple branches or locations.
Digital Preservation License
Users can upload uncompressed preservation-quality assets directly to Odyssey. Secure cloud storage ensures quick load times.
LEARN MORE
Book Demo.
We'd love to share how Odyssey can manage and share your materials. Please fill out the form and a member of our team will reach out to schedule a demo.
Not looking for a demo, but have some questions? Feel free to contact us.
"*" indicates required fields